Games
FINAL FANTASY XIV: Shadowbringers Launches July 2, 2019
Square Enix and FINAL FANTASY XIV Online Producer and Director Naoki Yoshida have revealed more details of the upcoming Shadowbringers expansion.
New jobs, new areas to explore and a brand new storyline that sees you become a Warrior of Darkness and traverse the rift to The First, are just a fraction of what's in this massive expansion.
Read on, and we'll take a look at what's included:
Extended FINAL FANTASY XIV: Shadowbringers Teaser Trailer
The full trailer for Shadowbringers is now available. It gives you a sneak peek of the new storyline:
New Jobs – Gunbreaker and Dancer
The first new job coming in the Shadowbringers expansion is the 'gunbreaker' – a gunblade-wielding fighter that occupies the tank role. Even better, if you managed to get the collector's edition, you can use Squall's iconic gunblade, Revolver, from FINAL FANTASY VIII.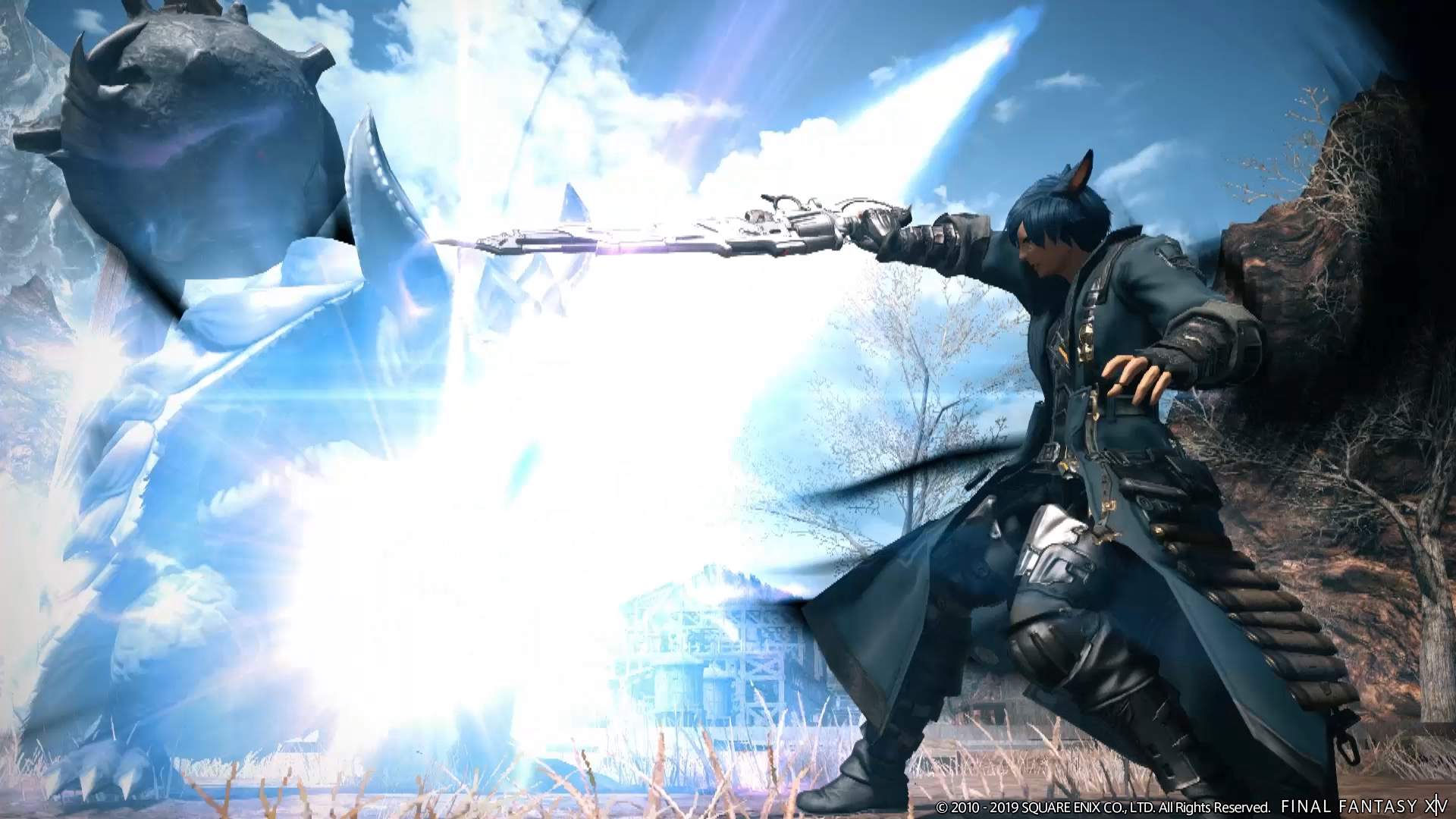 The next new job is the Dancer. This class attacks with throwing weapons, and uses their smooth moves to damage enemies and add beneficial effects to the party.
New Playable Races
The Viera will be a playable race in FINAL FANTASY XIV: Shadowbringers. Their lithe forms and long-ears like rabbits will be familiar to any fans who've explored the world of Ivalice in games like FINAL FANTASY XII.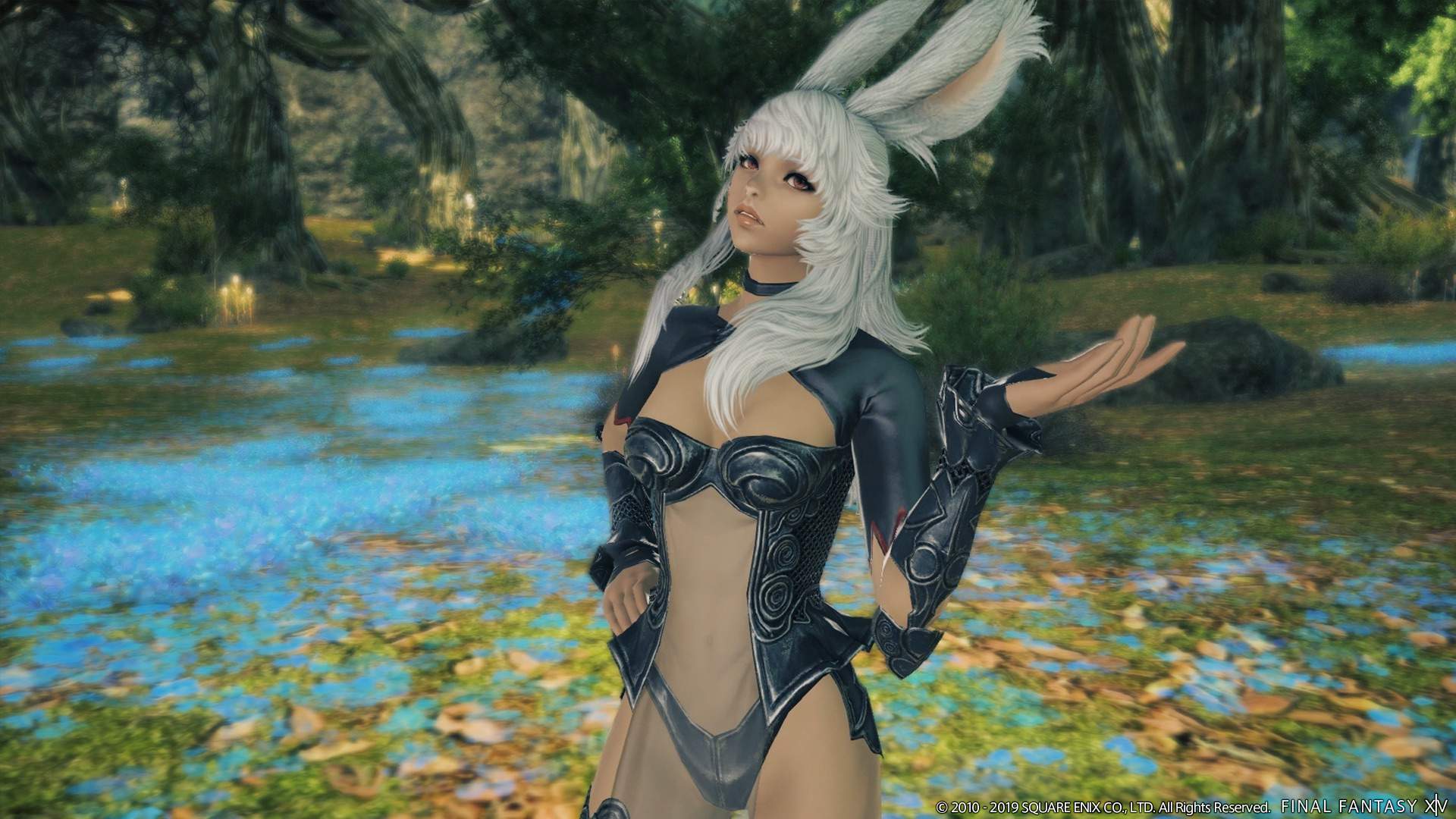 There's also a second new race: the Hrothgar. Like the Viera, these lion-like warriors will have unique and customisable features that are specific to their race.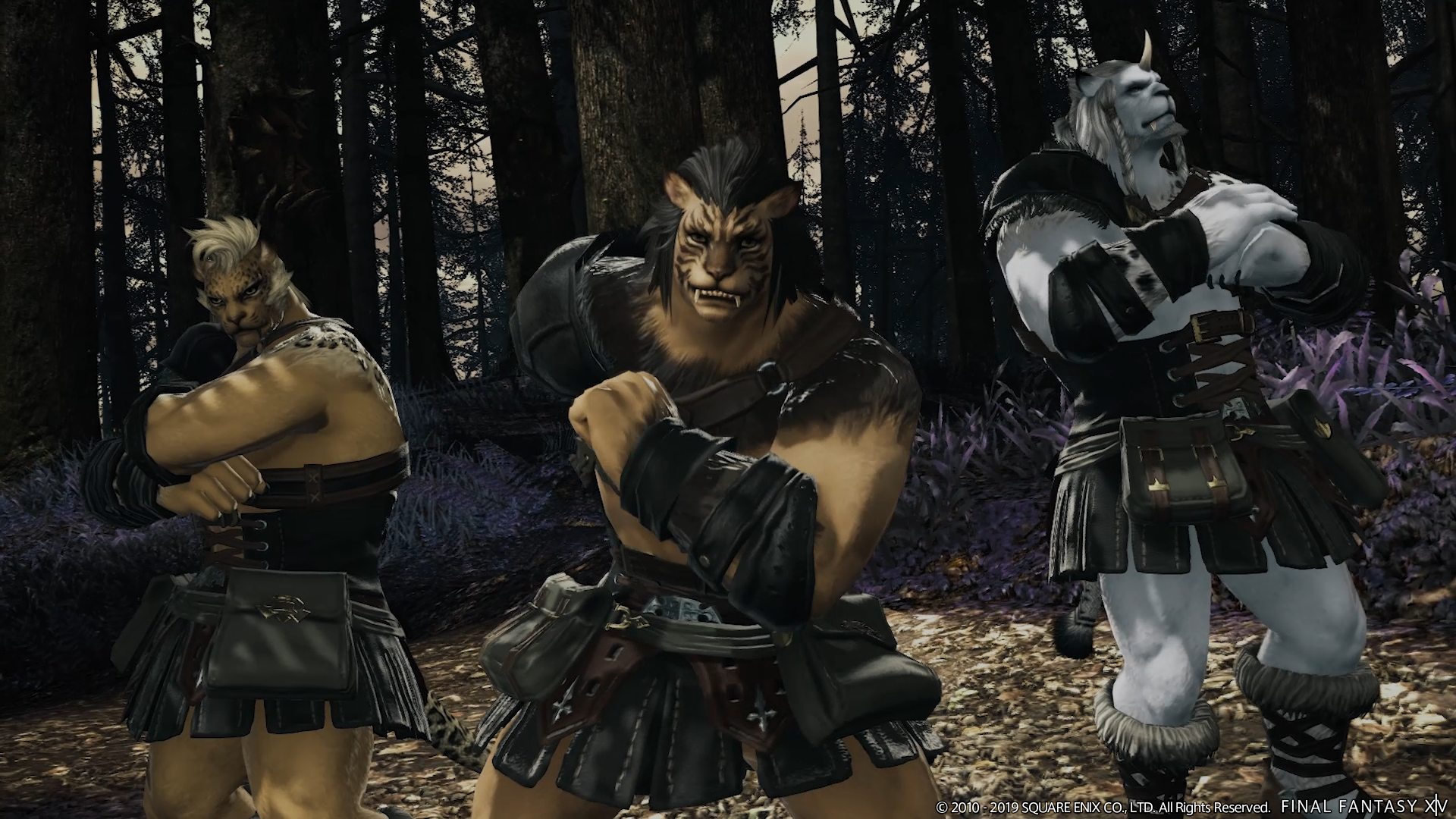 New Raid from the minds behind NieR:Automata
The Stormblood alliance raid series, Return to Ivalice, will be followed by another exciting collaboration in Shadowbringers! Titled YoRHa: Dark Apocalypse, the new raid series is a collaborative effort featuring special guest creators Yosuke Saito (Square Enix producer) and YOKO TARO (game designer), reuniting the duo that helmed the NieR series.
New Raid with character and boss design by Tetsuya Nomura
Kingdom Hearts' director brings his creative talents to this challenging new raid. Take a sneak peel at the character of Gaia:
NPC 'Trust' system
This all-new system allows players to tackle Shadowbringers instanced dungeons with familiar NPCs by their side.
New Areas to Explore
Multiple new explorable areas coming to Shadowbringers: Il Mheg – a lush, awe-inspiring vale, the Rak'tika Greatwood – a sprawling forest of ancient, towering sentinels, and the beautiful Lakeland. Take a tour:
here are also new player cities. The Crystarium, which acts as a player hub, and Eulmore – an affluent city ruled by the elite. It will play a key role in the main Shadowbringers storyline.
New Beast Tribe and Primal
The pixies and their mighty regent, Titania are coming to FINAL FANTASY XIV with Shadowbringers. The First is also home to the Dwarves – a beast tribe never without their helmets or beards, and the mysterious 'Sin-eater,' Innocence.
How to get FINAL FANTASY XIV: Shadowbringers
You can preorder Shadowbringers right now from the Square Enix Store. Simply head over there and choose the version you want for your preferred platform.
If you preorder now, you'll get instant access to some bonuses, including the experience boosting aethertye earring – perfect if you want to get up to level 70 in record time and be ready for the launch of the expansion.
Not only that, but you'll get the Baby Gremlin minion to use immediately in game. Finally, you'll also be able to start Shadowbringers ahead of launch with early access.